A few days ago on Facebook, a writer in one of the writing groups I'm in posted a question about a minority character in her book.
My first thought was why would anyone be offended by the mere presence of a Chinese character? So I opened up the comments. And, well…
Let's just say diversity in fiction is still a contentious topic, so much so that I don't think my use of the word "minefield" in the title was sensationalist.
Those are just three of many, many comments. In a few (not shared here), there was genuine confusion about the meanings of diversity and stereotype: commenters thought the terms were interchangeable.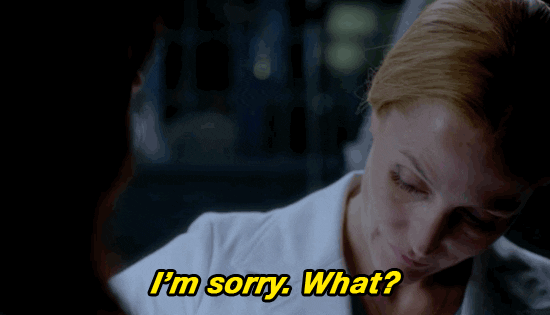 Plot twist: they're not.
Let's consult the Googles on the matter.
Diversity: A state of variety, a range of different things (for the purposes of this post, we're talking about differences in race, gender, religion, sexual orientation, and age)
Stereotype: A widely held but fixed and oversimplified image or idea of a particular type of person or thing
So to assume they mean the same thing is to assume writing diverse characters means you can only do so if you stereotype them.
And now I can see how someone would think the presence of a minority character could possibly be offensive. No one wants to be represented by a caricature.
So what should we do when writing diverse characters?
Key 1: Consider the story
An important point to consider when planning diverse characters is your story's world. A few weeks ago, one of the questions in #authorconfession on Twitter was How do you show diversity in your writing? 
My response speaks to this point.
So the Facebook poster I mentioned at the beginning would do well to consider the time period and geography of the story. From what I gathered in the comment thread, Chinese people lived in that part of the country during that time, so some of the characters should be Chinese. Any offense would more likely come from not including them.
When I was writing The Fourth Descendant, I had originally planned for Michelle to be Korean. I changed her ethnicity to Chinese because I learned that there were few, if any, Korean people living in New York in the early 1900s (they landed in California). But there was a large Chinese population on the east coast at that time. The same was true for Damien's ancestors, who were of African descent. Their backgrounds fit neatly into the story, so the diversity was a given and in fact played a large part in the development of the plot.
Time and place must also be considered when writing other kinds of diversity. I mentioned in my tweet that a Norwegian fairy tale would have few racial minorities, but that doesn't mean there wouldn't be differences in religion or sexual orientation. How those characters lived (and are shown in the story) would largely be dependent on their setting.
Key 2: Ensure all characters are well-rounded
This is how you avoid the stereotype problem. While secondary characters won't get as much screen time, they should be seen as "real people" with their own goals, lifestyles, families, homes, hobbies, etc etc etc. Using an example of gender stereotypes, not all women like makeup and babies, just like not all men like fishing and video games.
I know. It feels obvious. But it can be deceptively easy to apply stereotype, especially for a secondary character, to explain something or to move the plot along.
The point is this: Characters should do things because of who they are, not what they are.
Key 3: When in doubt, ask
It's fair to say most of us aren't in every single ethnic group, religion, or have every possible sexual preference. We writers are often told to "write what you know," but how is that possible when it comes to diversity? I'm not black, gay, or Muslim, so how can I write those characters well?
The solution is easy: Ask someone who is part of the group in question.
You can ask them to read the whole book, a scene, or simply ask questions about how their experience lines up with story events. Of course, this requires a higher degree of frankness and trust, but I've found people appreciate being asked.
When I was planning Drake and the Fliers, I had long discussions with a gay friend to make sure I got Preston's character right. While polishing The Fourth Descendant, when a critique partner suggested part of Damien's story could be offensive because of his race, I asked an African American friend to read the book early. She said it was fine, and as a bonus, she loved the story and reads much of what I write now.
Conclusion
Diverse characters shouldn't exist solely to fill out a diversity bingo card or just to allow the author to brag about how diverse the story is. The world is full of different, interesting people, and if our fiction doesn't reflect that, it simply won't be as rich. It is worth the time and effort required to write diverse characters authentically.
To read more about diversity in fiction, click here, here, and here.