I hope you've all had happy, relaxing (ha!) holiday seasons so far. Our Christmas day is really three parties crammed into one day, which is super fun for an introvert like me. So my plans for the next few days look something like this:
Aside from all the socializing and copious amounts of wrapping paper flung around, the day was a nice end to the crazy month that is December (I know there's still a week left but this last week doesn't count. It will mainly consist of taking naps and eating cheese). The best part was learning something about my grandpa that completely floored me.
I think a pretty good measure of doing life right is when you make gifts for 3,000 kids you don't know as the century mark is knocking on your door.
While I haven't been nearly as productive as my Pappap, post-Christmas is when I starting honing in on the new year. And a busy year it will be!
New Books
A few weeks ago, I received the paperback proof for Dreams of Justice and look how pretty it is!
The official release day is February 4, 2020, so there's still time to pre-order the ebook for a reduced price. But I have a secret about the paperback, which leads directly to the next bit of news…
Comic-Cons
My fellow author Heather Kindt and I well be renting booth space at two comic-cons (so far) in the coming year. The first is Albuquerque Comic Con, which happens the third weekend of January. The guests listings include the original Hulk, the Boondock Saints, and Red Skull.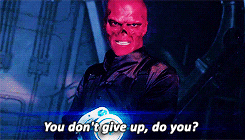 Man, that guy is terrifying.
Anyway, I'll have pre-official-release-day copies of the new paperback (and copies of my other books) on hand in Albuquerque! So if you'll be there, come get some shiny, new, signed books!
The second booking is for an even bigger event in July: Denver Pop Culture Con! I'll have more details about this event as it gets closer, but if you're wondering how popular it is, I'll just say this: Stan Lee was a guest a few years ago.
Until then, I'll be working on editing projects, crocheting, and writing the sequel to Drake and the Fliers. Oh, and working and momming, of course. I think I'm *this close* to earning my official Mom's Chauffeur's License–which reminds me, my teenager will start learning how to drive this next year!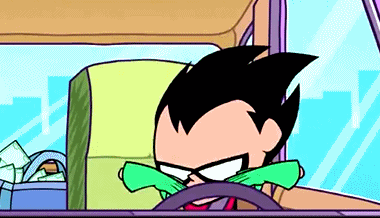 I'm sure he'll look just like that.
What are your plans for the New Year? Let us know in the comments!