Today is New Year's Day, and resolutions are flying around as wildly and perhaps as carefree as dandelion seeds near a daycare.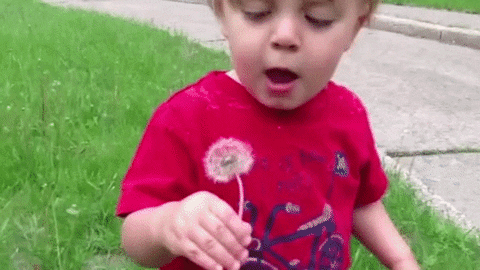 Okay, that might not be the best analogy. The point is, lots and lots of people are setting goals for themselves for the coming year. Mine is a continuation of last year's, because apparently it takes longer than one year to learn conversational Spanish. Who knew?
Many aspiring and even established writers resolve to start or finish a book. Or two books, or a series of short stories, or whatever. We all know resolutions have a tendency to…let's say disappear after weeks or months, and I wondered just how many writers who start writing a book don't finish it, so I consulted the googles. Sharon Zink says on this site that a whopping 97% of writers never finish their novels.
I knew the percentage would be high, but that blew me away.
Sharon also offers some reasons as to why so many fail to finish their epic tomes, and if you've struggled to finish in the past (or you're worried you'll flop on a book-writing resolution), her post is worth checking out. I want to offer a different possibility than those she offers, though, and it might ruffle a few literary feathers.
Spend any amount of time in writing groups/communities, and you'll see the primary narrative is all about production. Write every day! Write 1,000 words per day! Finish the book in three months, tops! Unless it's November, because then you have to finish in one month! Then start the next book! NEVER STOP WRITING EVER DON'T EAT OR SLEEP OR BREATHE AND SAY GOODBYE TO YOUR FAMILY *face melts*.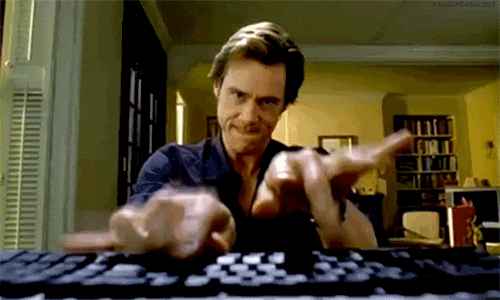 Now, this focus on production isn't necessarily a bad thing. In fact, it can be motivating for someone in the right headspace and who has a good story idea and the time and opportunity to write it. More power to you.
The problem for many, which I think we're mostly supposed to pretend isn't a thing, is that what our non-writing life requires of us changes. You may have a few years of relative calm that offer more opportunities for creativity, or you may be faced with a ridiculous amount of challenges and checking the mail becomes a damn ordeal. And everything in between is also possible.
When I started writing, my kids were eight and five years old. Neither of them were in out-of-school activities. I was working part-time for the first time in a decade. That year, I finished writing three novels in six months (which feels insane, looking back on it). Fast forward to last year, in which I have a middle schooler and a high schooler who both go to Taekwondo practice 5-6 times per week, and I'm working almost full time again. The book I finished this last summer, which I wanted to finish in a few months, took me about a year and a half to complete. And it's on the short side of what's considered "novel length."
My point is this: you may not finish because you don't really want to write a book as much as you think you do and life circumstances become excuses. But another possibility is this: you truly do want to finish a book in a reasonable amount of time, it's just…
Your season of life isn't ideal for book writing.
Or it's not ideal for book writing quickly, anyway. Perhaps not quickly enough to finish within the New Year.
I offer this as a possibility because I want to allow for us to grant ourselves grace. In those writing groups I mentioned, it's easy to get caught up in the clamor and then feel guilty because you just couldn't get that many words down. Comparing your production to others' is fine if it's motivating. It becomes toxic when you feel guilty for not reaching an arbitrary goal. If "failing" continues, it can become paralyzing. This is certainly not helpful to finishing books.
Compounded guilt and failure, I suspect, is behind a good chunk of that 97% (Sharon Zink does say commitment is one factor). I sometimes find myself comparing my output to my extremely prolific writer friends, and I have to make a point to not beat myself up for not doing better. I was once in a season that allowed for more words. Right now, I'm not there. But the thing about life is it tends to be cyclical–I'll eventually be in a place where I can write multiple books in a year. Until then, it's okay if it takes me many months or even years to reach THE END.
So if you're struggling to finish and unsure as to why, check your circumstances. If you're sure your reasons aren't excuses, forgive yourself, write when you can, and celebrate when you finish–even if it takes longer to get there than you planned.