I follow several comics on Facebook and Twitter. One of those is Sarah's Scribbles, which features the work of Sarah Andersen.
You've likely seen her comics floating around, as she has a great sense of humor and is wildly popular. Recently, she shared a comic that I'm pretty sure was created just for me, despite the fact that she hasn't actually "met me."
I think it's a topic that speaks to most creatives, right down to the fire.
Around the time I found this comic, I completed an interview for a favorite blogger on the topic of wellness and writing (be on the lookout for that). Her first question was this: What has been the biggest emotional challenge of being a writer/artist?
In the interest of the interviewing blogger, I won't spill my entire answer. But I will say the difficulty in separating who we are from what we create is a biggie for me.
It's an emotional challenge in that connecting self to product carries with it super-high highs. It's a sense of "They said my book/painting/song rocked, therefore, I as a creative person rock."
However
Keeping them connected inevitably leads to equally crushing lows (hence the fire in Sarah's comic). If someone saying my book rocks means I rock, then someone saying it's garbage must mean…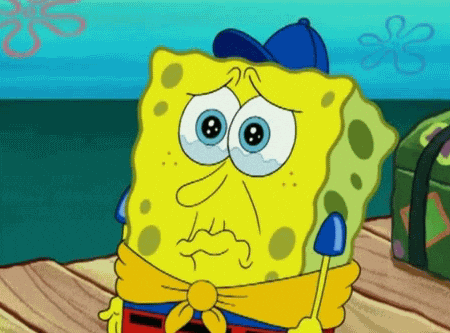 But it might not be that they are saying anything bad. They might not say anything at all.
About a month ago, I decided to participate in a pitching contest on Twitter called #PitchWars. The idea is do dazzle mentor authors, who are agented and likely published, with your story. If they choose your manuscript, that means they work with you to prepare it for querying, giving it a better shot at landing a contract.
Not a bad deal, right?
The hopeful authors–all 3,500 of them–submitted their work to up to four mentors last week. There are 107 mentors. Some had as many as 300 submissions, and they get to pick one. So the chances of being selected are pretty lousy. One mentor author tweeted that she's requesting partial or full manuscripts from about 25% of her subs, and she wasn't one of the 300-sub mentors. The ones with more likely have lower request rates.
Now, I entered knowing the odds were bad. I entered anyway because some of the mentors give feedback on queries and/or pages, which will help me figure out why my middle-grade novel is struggling to get agents' attention. I didn't enter expecting to get selected.
But even so, there's a contagious buzz that happens in the PitchWars community about requests. To get one means you've made it to the "next round," so to speak. It means someone in the industry wants to pay more attention to your work. Not to get one means the thing you've spent months or years writing wasn't good enough to make it. Forget getting an agent. You can't even get another author to notice you. The anxiety becomes so palpable that the contest organizer had to get online and tell everyone to chill, basically. It takes time to read hundreds of entries.
That doesn't stop the buzz, however. Even though I didn't expect a request, in not getting one I still somehow received this message:
That's not really what's going on, though.
The mentor authors pick a manuscript that speaks to them and that they think they'll be able to help with the most. But aside from that, if there's a 1/300 shot of getting picked, many great books won't get picked.
That has nothing to do with the skills of the author.
The idea carries to the querying process. Agents themselves have said they sometimes reject a book not because it was bad, but rather because they were looking to fill a spot on a bookshelf, and the submitted book simply didn't fit.
That has nothing to do with the skills of the author.
The phenomenon remains post-publication but in a different form. Once your book baby is out in the world, readers can review it, most of the time anonymously. That means they can rip it to shreds if they want with no repercussions.
It sucks when that happens, but unless most of the reviews are bad (indicating a different problem, read more about reviews here), negative reviews are more a reflection of reader preference than of the book itself. And…
That has nothing to do with the skills of the author.
Are you noticing a pattern?
The point is this: there are many variables beyond our control when we put our work out into the world. You wouldn't beat yourself up for getting caught in a traffic jam or for having your barbecue rained out. They suck and maybe make you feel bummed, but those events are no reflection on you as a person. They're just crummy things that happened.
Just like getting no requests, form rejections, and negative reviews are crummy things that happen.
Now, if I could dismiss those things as easily as a traffic jam, I'd be all set.