Today's post in our series came up in the comments on POV day, because the two often go hand-in-hand.
While POV determines through which character's (or narrator's) eyes we're seeing the story, tense determines when the story is happening.
Kind of.
There are three basic tenses: past, present, and future. Stories are told in past and present tense, but that's not to say the stories can't take place in the future. Future-set stories are still told in past or present tense (because you can't tell a made-up story about something that hasn't happened yet without sounding like it has).
I know. Stay with me.
What tense a story is told in is mostly a matter of preference for the the author and to a lesser degree, the readers. More Young Adult stories are told in first-person present tense because it's seen as more immediate and personal, so instead of hearing about a teenage girl fighting in a death match for reality TV, the reader is doing the killing.
Kind of.
This post credits The Hunger Games for recent preferences for first person/present tense in YA as well as quotes from people who either love or hate it. I'm not sure I noticed the tense of the trilogy when I read it, probably because I read it before I started writing books myself.
To me, funny, short stories work better in present tense: So I'm sitting there in the waiting room, right? And this guy shuffles in like he owns the place. Too bad his pants were on backwards.
Whereas past tense is more like someone telling a scary story around a campfire.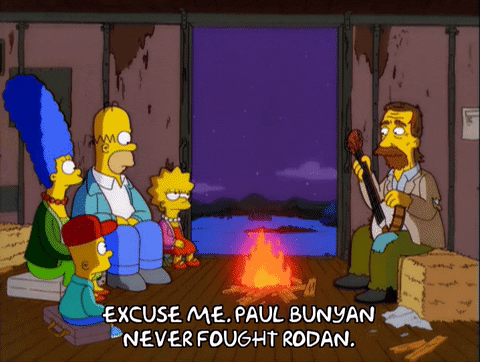 You know, fifty years ago tonight, the Jameson twins disappeared from this very spot.
I think that's why I prefer past tense for a long story, such as a novel – let's settle in while you tell me a tale. But short stories, being quicker and more immediate, work well in present tense.
What are your tense preferences? Are they different for reading than for writing?