For today's post in the A-Z series, we're taking a step back from the guts of story and looking at something that gets in the way: crutch words.
I'm listing them under J for Just because "just" is one of my crutch words, AKA those words we authors get too comfortable with and overuse. They can be a problem because the reader notices them and that pulls them out of the story.
We don't want to pull readers out of the story. So identifying crutch words and removing them is super important.
Different authors have different crutch words, and if they're like me, old ones are eliminated only for new ones to take their place. As a new writer, I overused "moment". In an early draft of Drake and the Fliers, I had too many characters chuckling (a result of trying to eliminate my "laugh" crutch).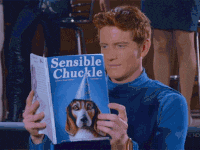 So how do you identify your crutch words? Two words: critique partners.
CPs are writers, and writers are aware of crutch words and are adept at finding them, even as we inadvertently develop new ones. My CPs found the chuckle crutch in Drake, and they always catch my "just" overuse. That one just (ha!) won't go away.
As I was searching for pics on this topic, I discovered something fun: a word cloud generator. I used it to create a cloud of some of my past crutch words.
I'm sure my CPs reading this will remind me of any I've forgotten. And since we're all in this together, consider this question and answer in the comments: What are/have been your crutch words?
Or for extra fun, click that word cloud link and create your own crutch word cloud! You can post it on your own blog or on another site like Twitter and share the link in the comments.