A critique partner messaged me a couple of days ago.
Great questions! Lots of things are happening, and I thought a quick update post was in order so those thinking I went *poof* is limited. And to start things off…
1. Belts
What do belts have to do with authoring, you may ask. The answer is . . . well, nothing. But they do have something to do with why I disappeared.
Those are my boys showing off their brand new black belts. After nearly four years of training and one especially chaotic month of extra events (including this one), they've achieved something they can be proud of for the rest of their lives.
The day after the black belt test, we all looked something like this: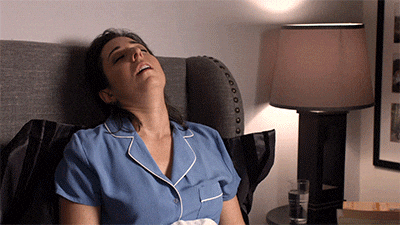 Yes, they did all the work. But I was Mom Taxi for a month, so that totally counts.
2. Books
Now, for the reason most follow this blog: reading stuff! The upcoming book will likely be titled Dreams of Justice: A Paranormal Mystery. You may remember from this post that "Dreams of Justice" wasn't the best possible title. The thing is, all my betas were like
So, to resolve the "it sounds like a legal thriller" problem, we're going with a subtitle.
I've been weaving in beta feedback, and the book goes to the editor in early November. Unless she finds major issues, the projected release date is February 4th, 2020. Keep an eye out for preorder news and a super secret piece of exciting news about the book.
3. Betas
I had about 20 beta readers for Dreams of Justice. Suggestions have been extremely helpful, and the overall impression of the work has been . . .
Well, I'll just let you see of them for yourself. I couldn't help but comment on a few.
So, I'm feeling really good about this book. I'm very excited to get a cover on it and get it out into the world. As always, thanks for reading.