When we fiction writers put pen to paper or finger to keyboard or, I dunno, bloody toothpick to cocktail napkin, we are likely writing a story that 1. We enjoy in our heads enough to write it into reality, and 2. We hope others will enjoy as well.
Lifelong readers have come to expect certain things from stories. The hero should win. The wizard should be a wise sage. A time-traveling orangutan is difficult to root for. Whatever. The point is this: Whether they're aware of it or not, readers place personal demands on a story.
And the question for us writers becomes this: Should we write what readers will likely demand?
If we're using that pie chart as a reference, for some of the major concerns (like Dull or Unbelievable Characters) I'd say, yes. We should write to those expectations. Non-dull prose is generally preferable. However, in some of those smaller points, it gets more subjective. I personally don't care if a story has profanity, but that's apparently an issue for 5.75% of readers in this survey. I have put a book down because of repetition, though – I would be part of that 1.15%.
Now, would I as a reader go after the writer of the repetitious story and complain because it didn't meet my demand for repetition-free chapters?
A few days ago on Twitter, Chuck Wendig wrote a thread on this topic. I'm highlighting parts of that thread here – click the link to read the whole thing.
Wendig's point is clear: Writers don't (and can't!) cater to readers' demands.
The book I put down for repetition is one that millions of readers bought and many, many thousands loved. So either they all are uncultured trend-lovers who don't know bad literature when they see it, or this particular book simply wasn't for me. I could go online and write a scathing review of the book, complaining how a third of it was wasted, but what would that accomplish? Simply showing that I didn't like something that most people did?
Here's the thing about that: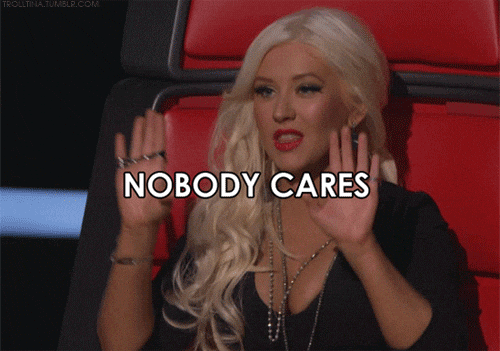 Any number of variables can impact the reading experience. Maybe I was especially grouchy the day I read the repetitive book so I was more sensitive to such things. In any case, complaining that the author (who doesn't know me) didn't have the foresight to write a story the way I would have would make me sound crazy. It's like I've heard many times – negative reviews say more about the reviewer than the book.
So to my writing friends I say this: Write the best story you can. Listen to trusted critique partners and/or editors. Take constructive input from beta readers. But realize that despite all of this, if you publish, your book will get bad reviews no matter how good it is. Adopt a translator of sorts to these bad reviews so they all say "this monkey didn't dance like I wanted it to."
Because most of them basically say that.
The good news is it's not our job to cater to every demand.