I've been a little nervous about today's post in our series since M day. You guys responded so well to that and one or two of you said something to this effect: I can't want to see what you have for the W post.
All right. Let's do this. *cracks knuckles*
I posted about women characters a while ago in this post, where I asked a simple question: Why do so many stories have only one or two female characters?
I wrote that post nearly three years ago, so now I'm asking myself if that's still true. What stories (we'll focus on movies for ease of recognition) have come out since then that would challenge this idea?
The Star Wars franchise brought us Rey and Jyn as main characters. The Avengers added Wanda to their force. Zootopia brought us a female rabbit MC. Jaylah proved to be a kickass addition to the Star Trek universe. And I didn't see the following movies, but Moana, Hidden Figures, and Arrival appear to feature important female roles. And of course there was the Ghostbusters reboot starring women.
So it seems we're doing better with seeing women in lead roles (though the overall percentage of roles still skews male – this post puts the percent of speaking roles given to women at less than a third). As I searched for a pic of Jyn to use up there, I was a little surprised when I saw the cast list (click here to see for yourself). While Felicity Jones rightfully holds the top spot, there isn't another female role listed until spot thirteen. They are the only two women listed in the fifteen first-billed list.
So getting women included in stories is one challenge, but another lines up more with what we talked about when writing men – basically, how do we write women realistically? Many posts have been written about what female stereotypes to avoid (such as this post), including the kick-butt action girl and the damsel in distress. Being a woman of the female variety myself, the most common mistake I see writers (men and women) make is writing their women as too weepy.
Remember the men post? It was the same issue. 
Weird, I know.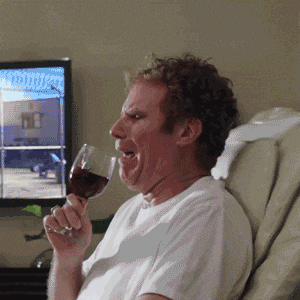 Some women in stories are so weepy they can't function anymore (think the princess collapsing on the bed, overcome with emotion). On the other end of the spectrum is that kick-butt girl who has no feelings. Neither of these women actually exists.
So I shall offer the same advice as I did for the men post – when in doubt, consult someone (or a few someones) who is part of the same group your character is in.
What considerations/strategies do you take when writing women?