When I typed the title, I realized it could mean nanofailure. Like nanometer. Only it means one-billionth of a failure.
Sorry. I'll tuck my nerd back in and we'll get started.
Nano refers to NaNoWriMo, the magical month where thousands of writers commit to writing a not-quite-novel-length amount of words (50,000) in 30 days.
I've sworn off NaNo in the past. This year, I happened to be between projects on November 1st, and I had a new idea brewing, so I figured, why not give it a shot?
My idea is for a middle-grade novel, which will likely come in at around 50K words. So I could – could – write the entire book in a month.
Today is November 12, so I should be about 20,000 words into it.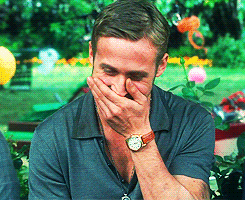 Yeah, we're not there. Not even close. In fact, I don't want to say how many words I have because it's embarrassing.
But the fact that it's embarrassing reminds me of why I swore off NaNo two years ago.
Don't get me wrong – the word count goals are motivating if you keep up with them. Many writers write their first books during NaNo because of the support system (or peer pressure, depending on how you look at it). Last night, I pounded out 3,000 words (I told myself if I did 5,000 I would give myself a manicure. My nails are still naked). If I do 3K every single day for the remaining 18 days, I'll be caught up and then some.
But let's be real. 3,000 words per day, with my day job and Thanksgiving thrown into the mix, probably won't happen. I'll get some words down every day, and that's progress, but 50K by the end of the month is probably putting unnecessary stress on myself.
It might take until the end of December to finish. Or the end of January.
And you know what? I don't think anyone cares if I finish in 18 days or 48 days or 80 days.
NaNo motivated me to start. For me and others like me, that may be enough.
So I may be a failure in the eyes of devout NaNo-ers, but however many words I have at the end of the month will be more than I had at the beginning. And they will be enough.
Fellow writers: Are you doing Nano? How's it going?