How many different Q posts there will be in the A-Z challenge? There are fewer available words – I'm not sure how many bloggers will pick up on quarters, quizzes, and queens – or in the case of writing, maybe a quest. Perhaps our queen quickly quests into a quagmire.
Damn. There are more possibilities than I thought.
Anyway.
Over here we're talking about questions, specifically those inserted directly into the narrative to get the reader thinking. Author's use them to "direct" the reader in a way, and in using deep POV, they offer glimpses into the character's head. We ask ourselves questions all the time.
Where's the ketchup?
Should I run the light?
Is this too expensive?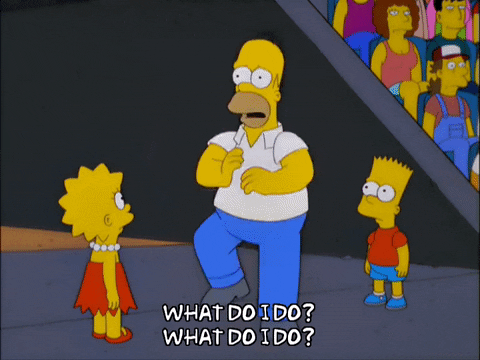 Characters ask themselves questions too, and to avoid a filter, the author can have them "ask" in the narrative. For example:
With a filter: Joan wondered if the donuts were gone.
Without a filter: Joan crept up to the box. Were the donuts gone?
In searching my WIP for other examples, I discovered most of my questions occur in dialogue (as they should, with characters working together to figure things out). There are a few spots where they occur in the narrative, though, like this one, which occurs in Javier's POV. For context, they've just crashed into a river after another vehicle ran them off the road.
"The GPS tracking was on. All you had to do was drive by a tower after they had your info."

"Well in that case, I'm glad it's toast. Wait, they're heading for us. Play extra dead."

Extra dead?

Liz gasped. "Geez, this water's cold!"

This was the plan? Pretend the not-so-bad wreck had killed them both? "This isn't going to work."

"Shut up."
So I obviously don't mind seeing questions used as a device like this, but sometimes the author gets a little carried away, as in this example that I made up right now.
John scurried up the ladder. Was the cat on the roof? He peered over the hot shingles. There, in the corner. How did it get up here? And how would he get it down? Was he wearing the right shoes?
Even that example doesn't bother me much, but if there are several in consecutive paragraphs, I sense the author is leading me too much. Like, "Ooh, don't you wonder what will happen now, reader?? Heh heh."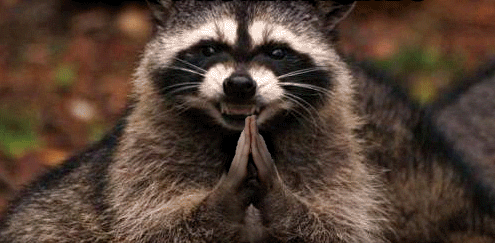 So I would say like any other literary device, questions are useful but can be overdone.
What are your feelings about questions in the narrative? Useful tool or cheap ploy?